Laura Koistinen is an experienced employment litigation attorney, representing employees who have been discriminated and retaliated against in the workplace. Prior to joining the Law Office of Kevin Mintzer, P.C., Ms. Koistinen was an Associate Attorney at Creighton & Rose, P.C., an employment litigation and civil rights firm in Portland, Oregon. In that role, Ms. Koistinen tried multiple cases against employers in front of juries in state and federal court for race discrimination and gender discrimination, and against the police and other government actors for violations of the U.S. Constitution. For this advocacy, Ms. Koistinen was named a 2020 and 2021 Rising Star by Super Lawyers.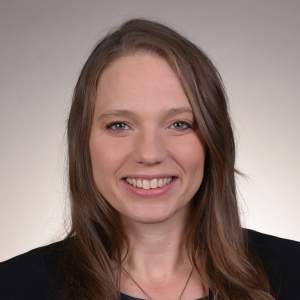 Before becoming an attorney, Ms. Koistinen was a law clerk at the Port of Portland where she worked on a variety of issues involving the Endangered Species Act, the Clean Air Act, and the First Amendment. Ms. Koistinen also worked for several years as Paralegal and Director of Operations to Hinman & Carmichael, LLP, a regulatory licensing firm in San Francisco, California.
Laura Koistinen received her undergraduate degree in Political Science from Loyola Marymount University in Los Angeles, California, and her law degree from Lewis & Clark Law School in Portland, Oregon.
Ms. Koistinen is admitted to practice before the courts of New York State, the United States District Courts for the Southern and Eastern Districts of New York, and the United States District Court of        Oregon. She is also a member of the Oregon bar.
In her free time, Ms. Koistinen teaches high school students about the U.S. Constitution, U.S. Supreme Court cases, U.S. history, and current events as a coach on a constitutional law team.